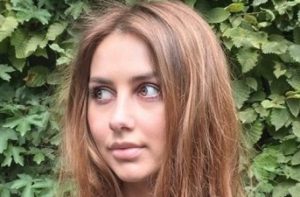 HE WAS A SK8ER BOI
Hi, Christine calling,
How are you all doing in these challenging times?
Don't worry too much, you will all get through it.
School never interested me, I was a bit of a drop-out.
In the words of Avril Lavigne, why make everything so 'Complicated'?
I'm an artist, dancer and life-model.
Daughter of Marie, niece of Daniel and granddaughter of Louis.
Forgot my lovely cousin Elizabeth, champion of the universe!
CONTACT
If you ever need a hand or have any questions, feel free to leave them below and I will be more than happy to help you out.
Also, let me know of mistakes, mis-spellings, wrong translations, etc.., be pedantic, but maybe not on articles that are obviously just being developed.
Alternatively, if you do not wish to make a public comment, then email me at Christine@payseur.org
All the best,
Christine
Payseur Family History
Fritz Springmeier – Bloodlines of Illuminati
The Rothschild Dynasty
The Disney Story
Well-Being & CBD Oil – Curated Presentation
Shopping & Clothing – Curated Presentation
Accessories – Curated Presentation