Everybody is psychic, but not everyone knows how to use their abilities to their fullest.
Clairvoyance, a french word meaning "clear vision", allows you to get answers to questions, solve a problem with ease, and know the thoughts, feelings and intentions of those around you.
You are already psychic and The Psychic School will provide you with meditation tools that will allow you to tap into those abilities so that you can use them to empower your everyday life.
The Psychic School long-distance-learning, meaning all of their courses and services are available from home over the telephone and online.
Psychic School is an educational nonprofit organization, a spiritual sanctuary where individuals from around the world come together and practice using psychic tools designed to unlock and awaken natural clairvoyance.
Clairvoyance allows you to find your own answers, solve the biggest of problems, see and communicate with angels, explore past lives and Akashic Records, and read auras, chakras and the higher-self.
CLAIRVOYANCE MEDITATION FREE OPEN HOUSE
The Psychic School have a variety of psychic readings and spiritual healing at an incredibly low rate.
They specialize in teaching everyday people how to use their own psychic abilities for expanded awareness, self-healing and creativity and even have a Free Clairvoyant Meditation Class every month.
Our Clairvoyant Meditation Free Open House is a welcoming opportunity to discover The Psychic School. You will meet our expert teaching staff, explore our clairvoyant training curriculum, experience our telephone/online classroom, and learn three powerful psychic tools.
These are used to open up clairvoyance for healing and transformation of body, mind, and soul. You will learn how to ground and center your body, tap into your psychic abilities, and focus your conscious awareness into your third eye.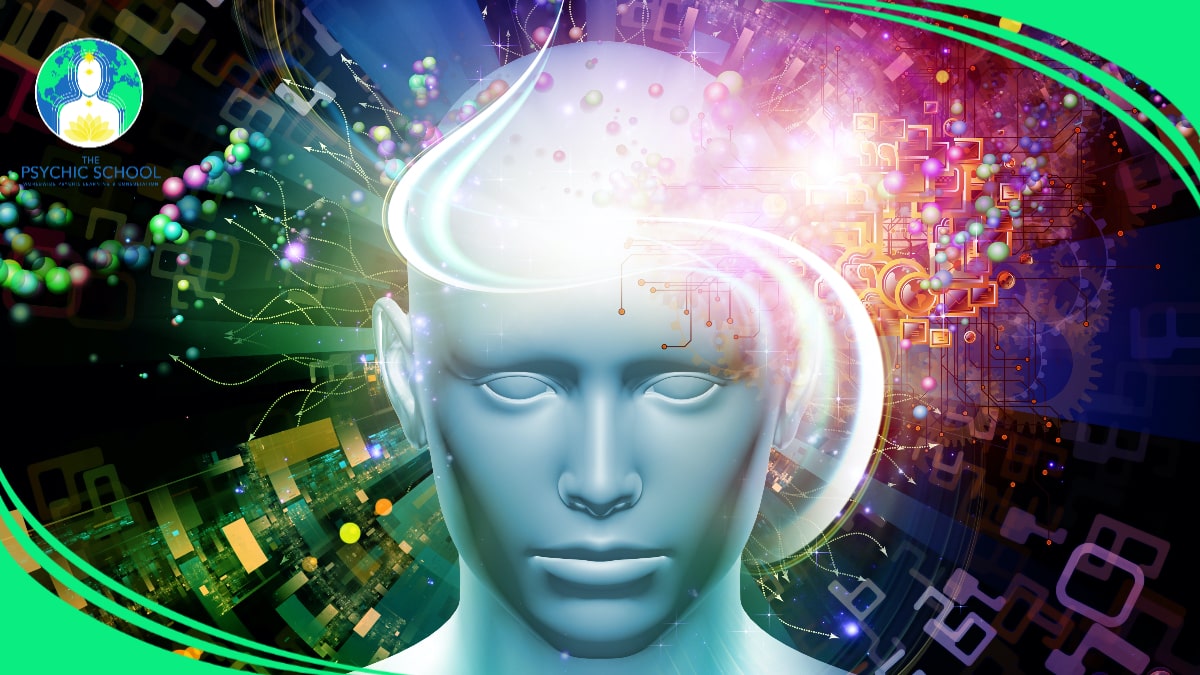 CLICK ON ABOVE GRAPHIC FOR MORE INFORMATION
AWAKEN YOUR HIGHEST POTENTIAL
The Psychic School is dedicated to awakening the highest potential of the human spirit. Together we are owning our psychic abilities, embracing cosmic consciousness, and connecting with universal divinity.
We offer foundational courses, continuational classes, downloadable workshops, graduational programs, as well as psychic readings, spiritual healings, and meditation retreats to anyone with an open heart and an open mind. At The Psychic School, you will use your psychic abilities to create a more meaningful, healthy and joyful life.
Clairvoyance is a psychic ability located in your sixth chakra. It allows you to see spiritual energy in the form of mental image pictures as viewed through the mind's eye.
Since everything in creation is made of spiritual energy; matter, emotion, thought, and spirit, clairvoyance allows you to see and gain information about anything you put your attention onto.
CLAIRVOYANCE MEDITATION 101
As you develop your clairvoyance through this course, you will gain answers to the questions you ponder and discover expanded awareness of yourself and the people around you.
To own this ability, you may first need to clear out the confusion and distracting chatter within the mind. Using the psychic tools and meditation techniques presented in this course, the mental clouds will lift and your answers will become clear and easy to find.
Our Clairvoyant Meditation 101 Class is about activating and owning your psychic abilities. Learn meditation tools that center your body while balancing your aura. Discover techniques to bring your spirit into your body and focus your consciousness and awareness into your third eye.
Develop methods that open and heal your entire chakras system while stimulating all of the psychic abilities within. Learn about psychic protection and how to separate your energy from those around you.
As this course concludes, and you find your clairvoyance, we will teach you how to use this ability to create as a spirit and manifest your worldly goal without physical effort.
CLICK ON ABOVE GRAPHIC FOR MORE INFORMATION
CLAIRVOYANT TEACHERS
Our clairvoyant teachers are the most professional psychic readers there is to offer. They are passionate about providing clarity and insight for the individuals they work with and dedicated to the healing and wellbeing of others.
Psychic School's staff have been working as professional readers for as long as thirty years, each with hundreds of success stories under their belt. They are capable of handling the toughest questions or issues plaguing your life; able to offer answers, healing, support, and guidance where you need it most..
Each teaching member has their own reading style and structure, developed through years of personal experience. By simply repeating your name three times, teachers are able to tune into your highest-self and begin describing your life with incredible detail and answer your most urgent questions before uttering a word.
It is your spirit that directs a teacher reading, along with the questions you present. Teacher readings conclude with a Next Step as well; with so much information provided during a session, direction and validation to point you in the right direction after is often very helpful.
Our teacher readers are trained utilizing the foundational curriculum at the heart of The Psychic School. Appointments are available for the teacher of your choosing and session are accessible from anywhere in the world over the telephone or internet.
Nothing special is required to prepare for your reading, but some find writing questions down, ensures they don't forget an issue. Your reading will be recorded and an MP3 will be emailed to you; download and save it, so that you may review it at any time.
SENIOR INSTRUCTORS
LEON LeGANT
Leon LeGant is the founder of The Psychic School. He has over 30 years of experience as a psychic reader and clairvoyant teacher with specialized expertise and dedication to long-distant training. Leon takes pride in providing detailed readings and life changing healings and is especially passionate about teaching others how to heal themselves and find their answers using their own psychic abilities.
LAURA MACY
Laura Macy has been a dedicated psychic reader and clairvoyant teacher at The Psychic School for 8 years. Her experience and extraordinary abilities makes her one of our most exceptional instructors. Laura knows that the solutions to one's problems are within. With great skill and compassion, she guides students into the seat of their clairvoyance to find their confidence and take control of their lives.
ANN CROSBY
Ann Crosby is a Psychic School blessing, providing compassion and support as a psychic reader and clairvoyant teacher for 8 years. Her wisdom and experience provides unprecedented insight. Ann focuses her teaching towards awakening students to the beauty of their spirit, their psychic abilities, their natural divinity, and their connection to the earth, the cosmos, and the angelic.
CLICK ON ABOVE GRAPHIC FOR MORE INFORMATION
GIFT CERTIFICATES MAKE GREAT PRESENTS
People LOVE to learn know more about themselves! A psychic class is something so special and memorable that you will be honored for being so thoughtful.
You can now give classes and workshops in the form of a gift certificate.
Gifts Certificates are great for all special occasions like a birthday or anniversary, graduations, Mother's & Father's day and any occasion you can dream up.
Share the miracle of a psychic experience with your friends and family by purchasing a gift certificate for those you love and care about most. Gift Certificates for Classes and Workshops are redeemable for eligible foundational courses, continuational classes, and downloadable workshops.
Gift Certificates for Readings and Healings are redeemable for healings in our various clinics and readings by students, graduates, and staff. Gift Certificates for Store Credit Toward Anything are redeemable for everything offered at The Psychic School for which the user qualifies.
These gift certificates will generate store credit, applicable for all of our courses and services, usable to anyone of your choosing. Once your order is complete, your gift certificate will be emailed to your recipient immediately.
THE TEACHINGS
There are many forms of meditation in this world and various modalities for healing as well. The Psychic School is unique in the teachings we offer, based on techniques that utilize mental image pictures, visualizations that serve specific goals for expanding awareness, focusing consciousness, and healing ourselves.
We provide a new way of understanding our earthly world, a new language to explain it. Through clairvoyant meditation, we see the world with eyes of clarity and from a neutral perspective.
As many of the world's problems seem inexplicable and insurmountable to the average person; to a clairvoyant, they are very simple psychic energies that are easy to transcend.
The Psychic School is not based on New Age philosophy, focusing only on a "love and light" mentality. Our psychic teachings are ancient in origin, focusing on clear vision and discernment, to tell a truth from a lie, to see the light and separate from the dark.
Psychic tools we offer are based on age-old teachings from around the world and from varying cultures throughout time, all brought together in a cohesive meditation system that is simple to use, but powerfully efficient in application.
Our courses, workshops and programs teach the ways of spirit, the mechanics of creating one's reality on a spiritual level so that we can manifest in our earthly life.
What makes us so different is our ability to take spiritual concepts and apply them to our everyday world for practical useful application towards any and all goals.
CLICK ON ABOVE GRAPHIC FOR MORE INFORMATION
Want to learn more about Psychics – People Who Claim Extrasensory Perception (ESP) – then you need to click to find out.
Payseur Family History
Fritz Springmeier – Bloodlines of Illuminati
The Rothschild Dynasty
The Disney Story
The above four links open a new tab in Louis Payseur's site.
Well-Being & CBD Oil – Curated Presentation
Shopping & Clothing – Curated Presentation
Accessories – Curated Presentation

CLICK ON ABOVE GRAPHIC FOR MORE INFORMATION

CLICK ON ABOVE GRAPHIC FOR MORE INFORMATION
SOME OF THIS STUFF IS AFFILIATE RELATED, AND IF YOU BUY SOMETHING FROM THESE LINKS, I MAY EARN MONEY