Project Camelot: The best place to hide is out in the open.
In 2005 Kerry picked up a consumer-grade camcorder and began interviewing people on the subjects of UFOs, the paranormal and the secret space program. Project Camelot was formed when Kerry Cassidy and Bill Ryan met and spent the weekend in Tintagel, England, overlooking the sea in the home of King Arthur.
Inspired by the legend of King Arthur and the Round Table a Utopian vision for the future, we decided to combine our talents and named our project in tribute to this vision.
The Project Camelot Youtube Channel has recently been demonetized and deleted off youtube after 17 years as a Youtube director due to censorship and my interviews with Doctors and medical professionals with regard to the Covid19 controversy.
Since its inception, Project Camelot has become a leader in the area of whistleblower testimony by providing filmed interviews, shot guerrilla style, on location, with key witnesses and researchers from all around the world.
We have traveled to remote corners of the globe and revealed secrets in areas previously only known to a select few from secret societies and those with high-level security clearances in the secret governments. Project Camelot has now been operating for over 17 years with Kerry Cassidy at the helm as CEO and founder.
BACKGROUND TO QUESTION
Several years ago, before meeting Bill Ryan and co-creating Project Camelot, I was working as an independent producer attempting to package motion picture projects and pitch them around Hollywood to high level production companies, producers, directors and agents.
During that time, I was also doing a great deal of research and writing 'spec' screenplays, including one on the Anunnaki. In my search for more information about the Anunnaki, I stumbled across the WingMakers website.
After reading everything there was on that site I became convinced that the story would make a phenomenal movie, so I set out to contact Mark Hempel (the webmaster) and James (the creator of the materials).
After a number of phone conversations, I convinced them that I was the right person to pitch and package their movie to Hollywood; whereupon I obtained an option on the rights to produce the movie, depending on my ability to package the project – which, in this case, meant attracting a top producer, director and production company, even a major studio.
After months of talking to agents at agencies such as William Morris, CAA and Endeavor, I managed to place this project in front of Steven Spielberg, James Cameron, Ridley Scott, and Alejandro González Iñárritu by way of their agents and development executives: in the case of Spielberg, specifically Kathleen Kennedy.
As Camelot has matured I have kept in touch with Mark and, via Mark, with James – and never lost sight of wanting to get the WingMakers made into a major motion picture. In the meantime, I have in the last year or so been asking Mark if we could do an interview for Project Camelot with James.
Many months passed, and from time to time I would renew my request. Finally, out of the blue, I got the following email from Mark saying that James was willing to do a written interview. I am therefore absolutely delighted to be able to present the following interview with James.
After receiving his answers to our complex questions I can only say that I, for one, have even more questions coming to mind.
The full questions can be found by clicking the links – these are only a brief summary to give you a flavour of a topic.
Click each question from Camelot to go to the answer from James.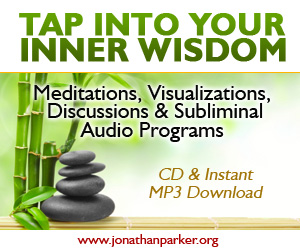 CLICK ON ABOVE GRAPHIC FOR MORE INFORMATION
QUESTIONS 01 – 05
01 – How much of the WingMakers story is true or based on fact?
02 – Some people seem preoccupied with messages of gloom, or warnings of problems. Others focus on hope and light. What is your own philosophy about this?
03 – Do you think our planet is a conscious being and the planet and humanity is moving from the 3rd density into the 4th to the 5th in the coming years?
04 – What is your understanding of coming events in the next few years up to and beyond 2012? We have many whistleblowers, experiencers and futurists.
05 – There are various reports from whistleblowers about a dark agenda of the Illuminati that includes: Spread of viruses, etc.. Can you comment on these scenarios?
QUESTIONS 06 – 10
06 – Please address how people can best prepare for the coming changes, regardless of where they are on the spectrum of awareness at this time.
07 – Please address the subject of Ascension from your point of view. How would you recommend that people view it and accommodate it in their spiritual awareness?
08 – Regarding the WingMakers: What planet and/or time are they from? Do they have a physical presence here? What is your own current mission here on Earth?
09 – Do you have any information regarding the various differing agendas of the main races of beings that are monitoring, assisting, interacting, here on Earth.
10 – We have some evidence of a conflict going on between two factions of the Anunnaki… as well as between the Nordics and Greys/Reptilians. Can you comment?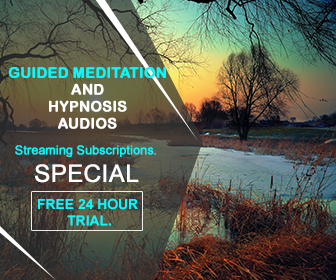 CLICK ON ABOVE GRAPHIC FOR MORE INFORMATION
QUESTIONS 11 – 15
11 – Please address the role of channeling, prophecy, Mayan, Hopi and other First Nation (e.g. Aboriginal) prophecies, in informing the future.
12 – Is the effort mentioned by Dan Burisch of Majestic to close the man-made stargates (in order to avoid a potential catastrophe) an authentic effort
13 – The WingMakers saga emphasizes the discovery of a chakra system on the planet. Is this still an accurate depiction of what needs to happen in order to avoid cataclysm?
14 – We have testimony that says that the Anunnaki are here, working with present-day governments and on our base on Mars. Do you agree?
15 – What do you know about the bases on the moon and Mars and the various races (including humans) with bases there?
QUESTIONS 16 – 20
16 – What do you know about how successful the Powers-that-Be will be in surviving a pole shift or cataclysm in the underground bases that they have built for this purpose?
17 – Would you consider yourself or any other great teachers to be a time traveler, having returned in order to help guide the planet through this transition?
18 – You have chosen to remain hidden and largely anonymous. Would you explain the philosophy that lies behind this, your experience with the Powers that Be?
19 – Who was Anu, and what was his purpose, and why?
20 – If the WingMakers are the Central Race and the Central Race are the creator gods or Elohim, are Wynn Free, who are channeling the Elohim, deluded?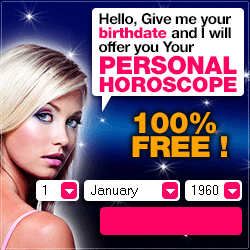 CLICK ON ABOVE GRAPHIC FOR MORE INFORMATION
QUESTIONS 21 – 25
21 – If the HMS is a labyrinth of self-realization of our true nature as a Sovereign Integral or First Source, does stepping outside, result in game over or oneness?
22 – Is this concept nothing more than enlightenment, traditionally called Direct realization of our godhead as a concept within Eastern philosophy First Source.
23 – In what way, is awareness of oneself as a Sovereign Integral any different from the self-realization attained through meditation and awakening of kundalini?
24 – If enlightenment of the great teachers such as Christ and Buddha did not actually take them into true contact with their true nature, who did attain this realization?
25 – And how is this realization different from that attained by Buddha, Jesus or other 'masters' commonly recognized within the human family?
CONCLUSION
These responses were made around 2010's, so it's worthwhile considering how prophetic they have been.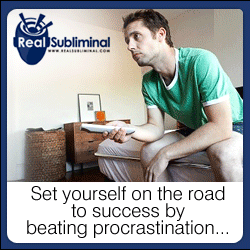 CLICK ON ABOVE GRAPHIC FOR MORE INFORMATION
Click to continue reading the whole of The Sovereign Integral.
To aid your understanding, here is a set of questions from Camelot, and answers from James about The Sovereign Integral:- The Sovereign Integral – Questions and Answers – Camelot.
Want to learn more about Dreaming – Where Do You Go To, My Lovely? – then you need to click to find out.
Payseur Family History
Fritz Springmeier – Bloodlines of Illuminati
The Rothschild Dynasty
The Disney Story
The above four links open a new tab in Louis Payseur's site.
Books, Media & Jobs – Curated Presentation
Gourmet, Food & Drink – Curated Presentation
Home, Garden & Real Estate – Curated Presentation

CLICK ON ABOVE GRAPHIC FOR MORE INFORMATION

CLICK ON ABOVE GRAPHIC FOR MORE INFORMATION
SOME OF THIS STUFF IS AFFILIATE RELATED, AND IF YOU BUY SOMETHING FROM THESE LINKS, I MAY EARN MONEY